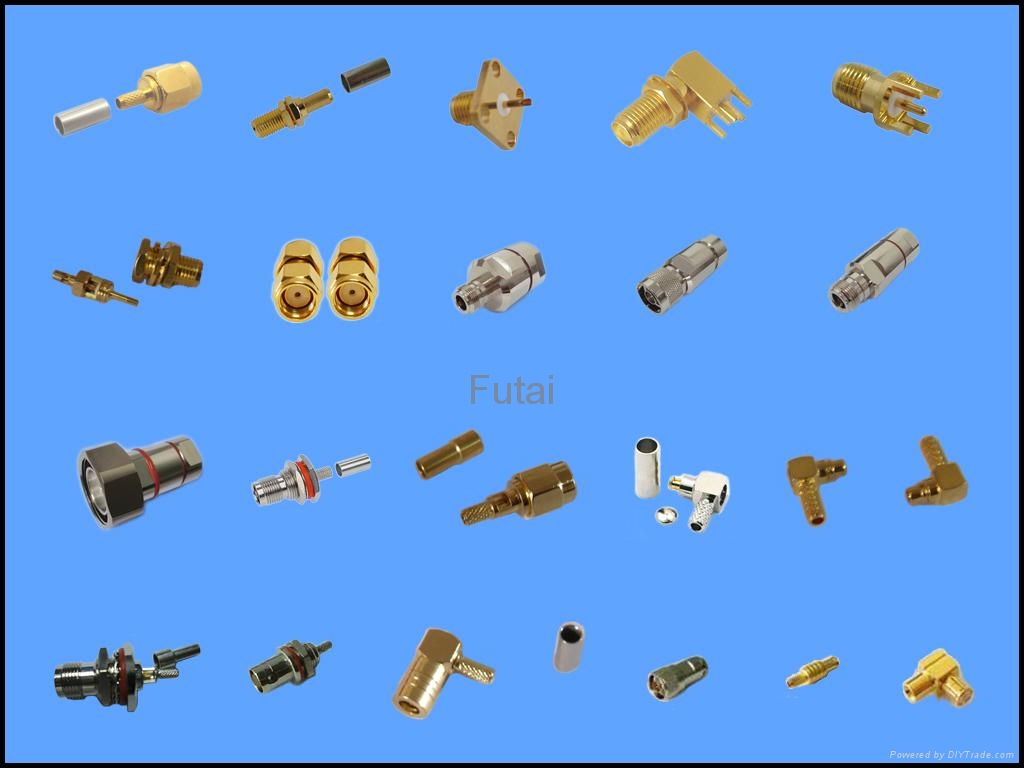 RF COaxial Connector (SMA.BNC,TNC...)
Model No.︰
FT-SMA-G
Brand Name︰
FUTAI
Country of Origin︰
China
Unit Price︰
-
Minimum Order︰
100 pc
Product Description
Futai HK Co. Ltd
is specialized in designing manufacturing and selling all kinds of RF connectors, Cable Assemblies and antennas.
Our major products are three catagories:RF Connector , Cable Assembly and Antenna.
Connector
are including RF Connectors (withSMA,SMB,SMC, SSMA,SSMB,SSMC,SMZ,7/16,MMCX, MCX, TNC, F,UL,IPEX, BNC ,N, and so on).
Cable assemblies are including interface cables (with U.FL, H.FL, IPEX, SMA, SMB, MCX, N, MMCX connector and so on ).
Antennas
are including GPS antenna, WiFi antenna, GSM antenna, DVB-T antenna, GPS/GSM combination antenna, GPS engineer board.
Payment Terms︰ TT/Western Union
Related Products